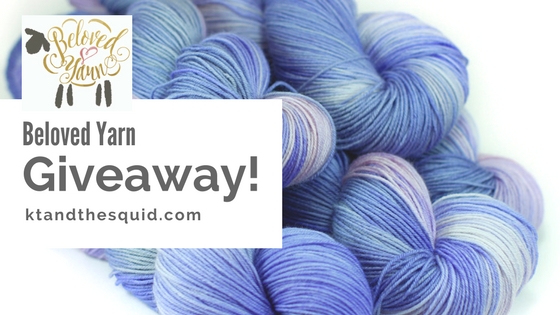 I hope you had a chance to read about Beloved Yarn! If not you cans see that post HERE. Daien has been kind enough to offer up her Sweet Comes Comes the Dawn colorway on her Luscious Sock base as a giveaway to KT and the Squid Readers!!
Here's a little info about the yarn colorway and base…
100% superwash Merino
438 yards (400 meters) per 100 grams
7-8 stitches per inch on US 0-3/2.0-3.25 mm
$22 per 100g skein – dyed in a batch of 5 skeins
There is something ubiquitous about sunrises and sunsets, and subsequently something quintessential about dusk and dawn. Here it all is in a few skeins of yarn. The perfect glimpses of color beginning to spread across the sky as the first rays of the sun delicately touch low hanging clouds. Ahhhhhhhhh!
Don't forget you can still use the promo code BELOVEDSQUIDS to save 15% through the month of March HERE at Beloved Yarn!
ENTER THE GIVEAWAY!
To enter, simply add your email to the rafflecopter form below. You can earn bonus entries after that. Giveaway ends Friday March 17, 2017 at 12am (pst). Must be 18 or older, void where prohibited.
Note: I HATE spam! I will never sell or use your email for anything other than to contact the winner/verify their entry.